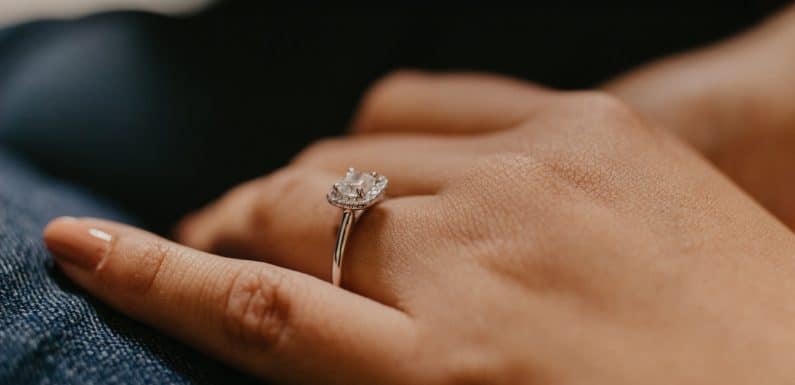 Most women have a few diamond pieces in their jewellery collection, which would include engagement and wedding rings, items that are worn on a daily basis. Of course, regular cleaning of jewellery is recommended. In this article, you will learn a few ways that you can clean your diamond rings without going to see a jeweller. 
Warm Water & Mild Soap
Mix a little mild soap with a bowl of warm water and drop your jewellery into the solution, leave it for 10 minutes. Using a soft toothbrush, gently brush the piece, making sure to get into the hard-to-reach bits and soak it in the solution for another 10 minutes. Then a quick rinse under the tap, dry with a soft cloth and hey presto! Your diamond ring will look like new!
How Often Should I Clean My Diamond Engagement Ring?
Of course, you wear the ring all the time, who wouldn't? We recommend a weekly or bi-weekly session, which should ensure that the ring is always in pristine condition.  Once a month is fine too. Indeed, many women give their entire jewellery collection a clean, which would only take a couple of hours. Don't immerse multiple pieces at the same time, as the jewellery might rub together and that can cause damage. Whether a stunning solitaire diamond ring or jewellery adorned with beautiful tourmaline for sale, the same cleaning process can be used, while taking the greatest care when brushing, rinsing a few times before a final rinse in water.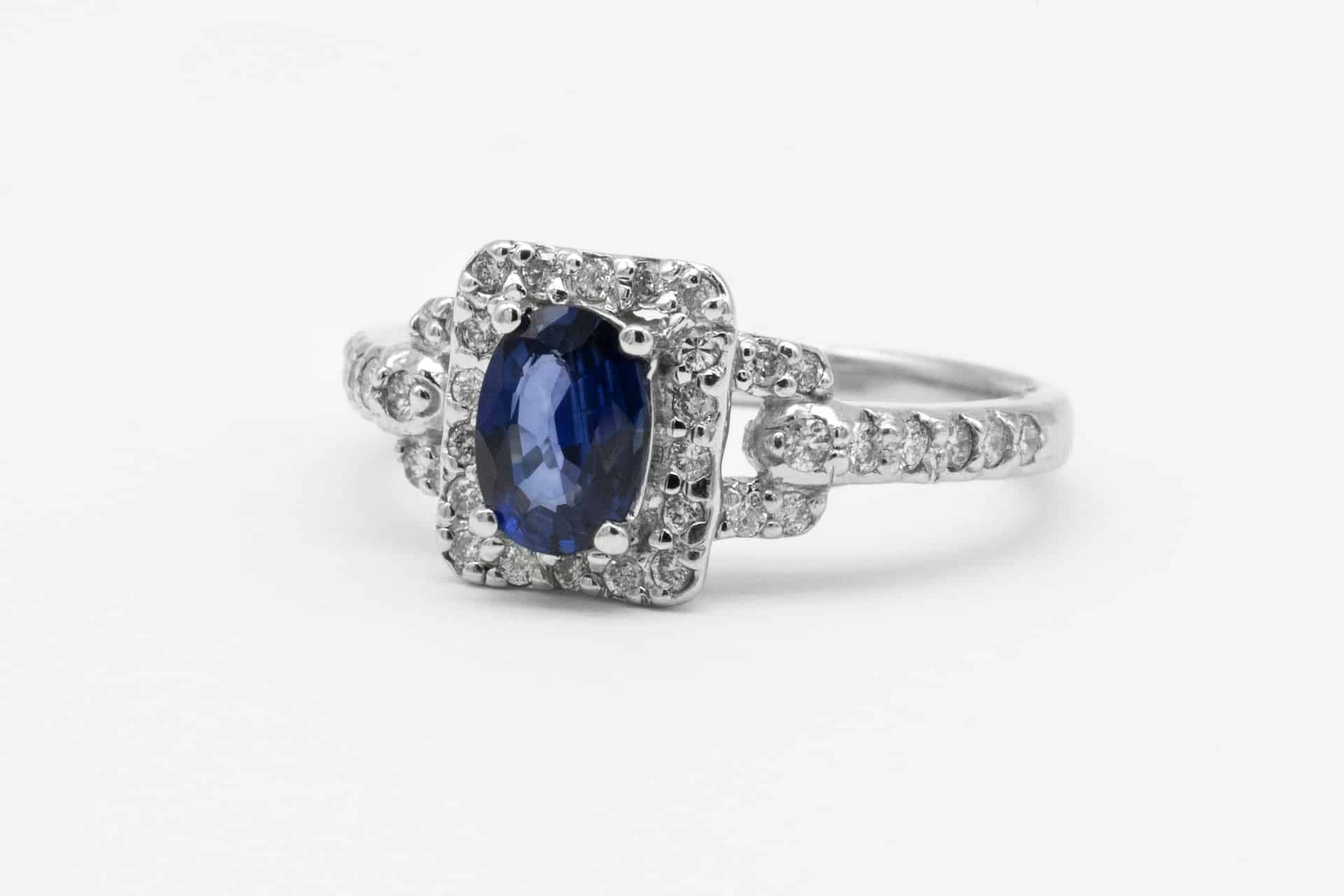 Avoid Using Abrasives
It is never a good idea to use anything abrasive to clean diamond jewellery, as this could take the sparkle away from the stones, which is the last thing you want to do. It would also damage gold, so any substance with abrasive properties should not be used to clean jewellery of any kind. Any chemical solution should be avoided with diamond jewellery; stick to mild soap and you can't really go wrong.
Cleaning Hand-Made Jewellery
You could be forgiven for thinking that hand-made jewellery is more delicate than regular pieces. The fact is that customised jewellery is every bit as durable as regular jewellery and the above process works for all types of jewellery. Make sure that the soap is mild and does not contain chemicals and don't use hot water, warm or room temperature is advised. 
Storing Jewellery
Ask any jeweller and they will gladly confirm that jewellery should be stored individually in felt pouches, either that, or stored in the compartments of a jewellery box. If you are thinking about acquiring a special piece of jewellery, the custom jeweller can design to your specifications, plus he or she can work to the client's budget.
Professional Jewellery Cleaning
If you have a delicate piece of antique that is quite valuable, it might be best to enlist the services of a professional jewellery cleaner, as they know what they are doing. In the event you have a jewellery item that needs repair, talk to any jeweller, as most are able to repair jewellery.